---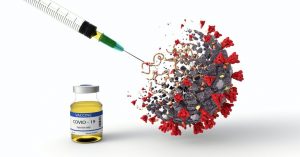 Please click HERE for answers to FAQs about vaccination.
Who should get a Booster dose at this time? 
At this time TriValley Primary Care is not giving COVID-19 vaccines in our offices, nor are we keeping wait lists for interested patients.  We encourage all of our patients to get vaccinated through available community resources.  Please continue to visit our website at  trivalleypc.com for further information regarding the vaccine including links for local county and hospital registrations.  All vaccine related updates will be regularly published on our website.  Thank you.
For more information about vaccination please use these links.
St. Luke's University Health Network
Updated 8/18/2021
---
More Help:
Contact Tracing Worksheet (PA-DOH)
Patient Instruction While Waiting for Test Result (PA-DOH)
Monoclonal Antibody Therapy – Consent and Fact Sheets (Grand View Health)
---